Layouts save the current open Portals, with their size, position and any overridden styling. These layouts can then be applied as needed and assigned to Display Setups to automatically change when display settings change.
To save a Layout, open the layouts window: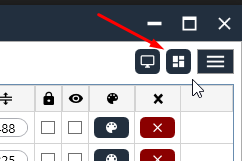 Enter a name for the current layout then click the Save button:
The current layout will be saved.